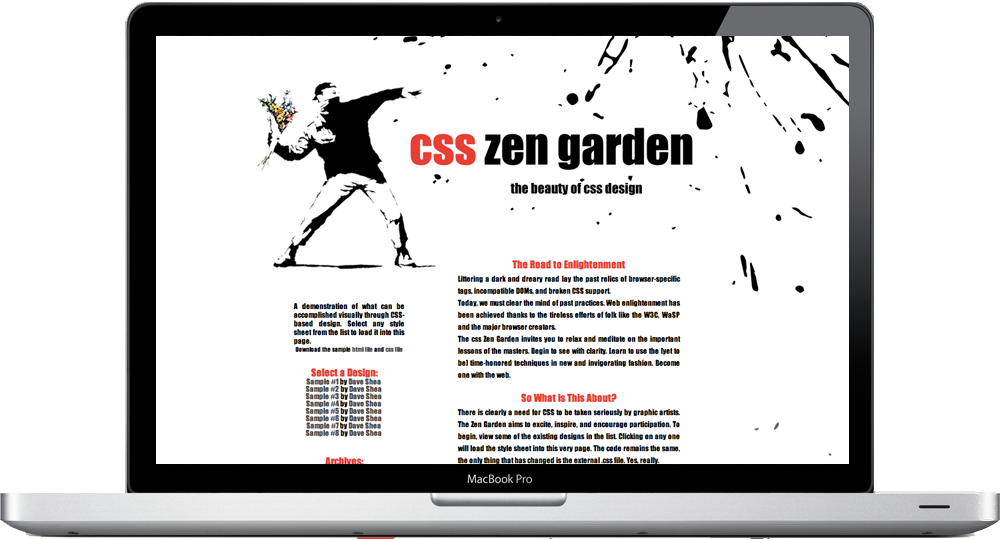 The goal of CSS Zen Garden is to create a complete layout by only manipulating the CSS file – the HTML cannot be edited. Editing only the CSS, I designed the layout and aesthetic of the site using graphics inspired by Banksy's graffiti art.
To learn more about this world-wide project and view the HTML used, visit
CssZenGarden.com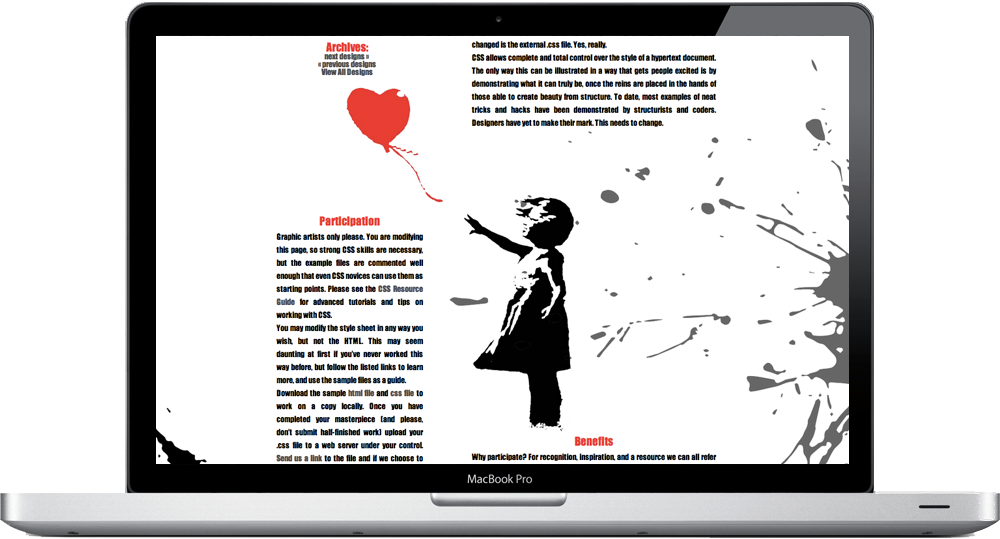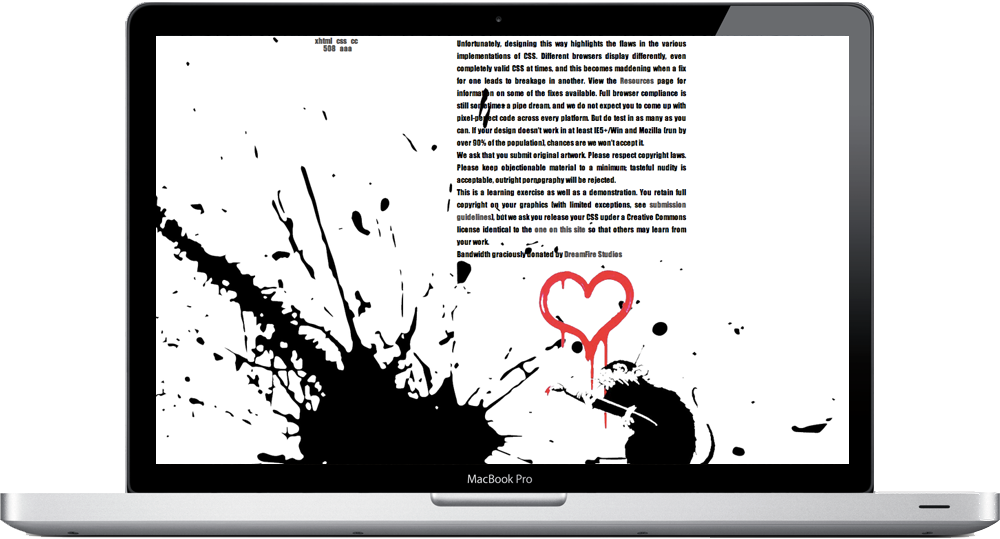 Blue Sky Cafe Responsive Site
In order for a restaurant's website to be truly effective, it must be accessible across all devices: computers, tablets and smart phones. A common mistake that many restaurants make when showcasing their menu online, is posting a downloadable PDF document. In order to improve the user experience of Blue Sky Cafe's website, I coded a fully responsive site and redesigned the website branding, and menu appearance and function.