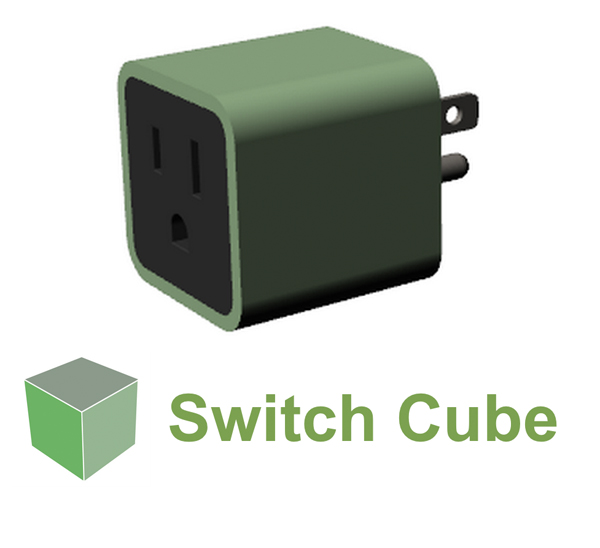 The concept for Switch Cube, a mobile power management and hardware solution for small business energy management, was derived through an initial push for customer research and pain identification. As the pain of energy costs and eco-friendly trends in businesses arose, the team found an unmet market need for small business energy management.
Through competitor analysis, mock ups, and prototyping the team found that this unmet market need can derive many solutions by laterally benchmarking with competitor products focused on in home use.
The Switch Cube is the modular and inexpensive solution for small businesses aiming to monitor and conserve energy consumption.  The Switch Cube is registered into the app and entered into the business owner's database. The Switch Cube can then be used at any cubicle, printing station, or other area of the office. At the end of each day the Switch Cube app enables the users to power down the office in an easy one click solution. The Switch Cube is not intended to replace any existing power strips, it is used in conjunction with existing products.
The Switch Cube app is flexible and functions with an unlimited amount of devices leaving room for every business to expand on this energy saving practices. The app allows for manual, and automated power on/off  settings making it easy and  flexible based on the office schedule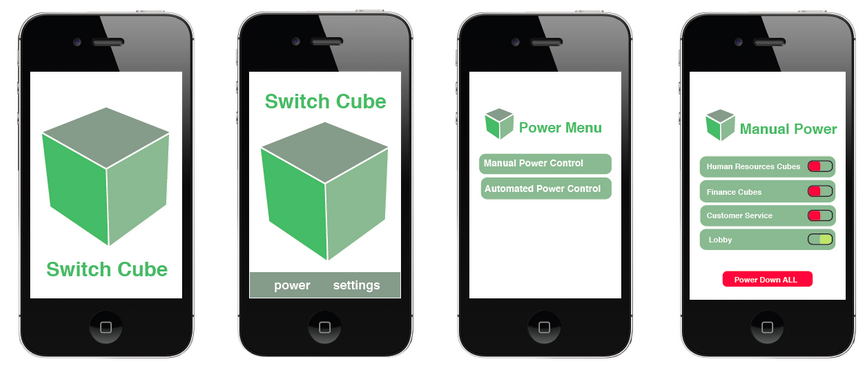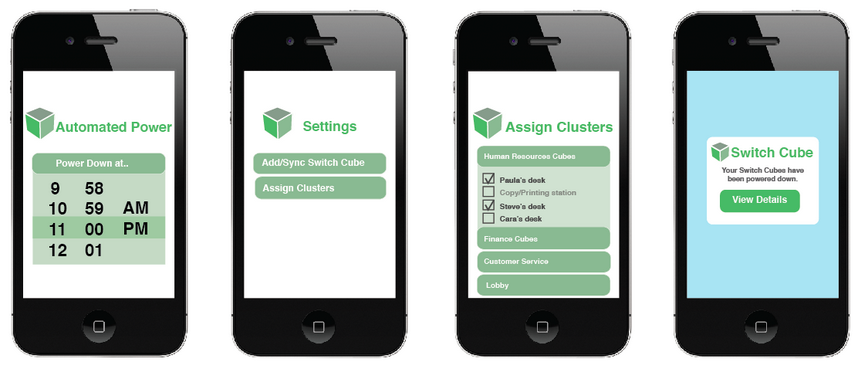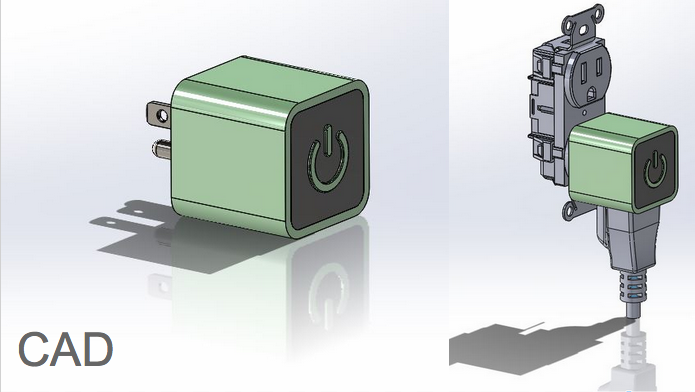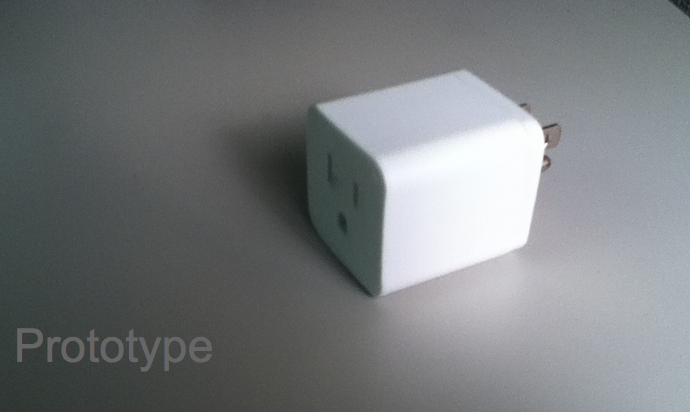 The app also allows Switch Cube devices to be grouped in clusters based on need for easier organization and monitoring practices. Small business owners can take control of their office energy consumption with this easy, flexible and modular solution. The Switch Cube requires no professional installation and can move with each office to new locations for expansion and growth.